Music By Steve Milward
Composer for film and video, Steve has a wide experience of many different styles of music, including rock, orchestrals and musicals.
Influences
So many over the years, but including Steely Dan, early Genesis, ELP, Copland, Faure, Bach, Mozart, modern jazz and new musical styles.
Favourite VSTs
Hard to single one out, but the list icludes Halion Sonic, Garritan Personal Orchestra 4, Mr Ray II and for weirdness, Oatmeal.
Want To Talk Music?
Get in touch with me if you'd like to talk/chat about anything musical, especially music technology.
Steve's Music
I have composed all my life, starting with simple piano melodies when I was very young. Now, I use Digital Audio Workstation technology in my studio, based around Steinberg's Cubase 7.5, utilising synthesizers (too many to list here!) and audio.
I write and perform in a variety of styles from orchestral to rock and jazz. You can hear some of my pieces by clicking on the players below.
Promises
Composed in 2011 and 2012, this will be a collection of songs with the theme of 'Promises'. The first three songs have been completed. You can hear them below.
| | |
| --- | --- |
| When My Baby Knows My Name | |
Neverworld
Composed in 2005, this is my first vocal album. It tells some of the stories that are contained in my life.
I Don't Know Why
Neverworld
Mountainside
Land Of Mine
Pastilla Beach
Jack And Jenni
Pouring Rain
How Do You Do It?
The Waiting Room
Conclusion

Orchestral Works

Hopes And Fears
In The Court Of Tsar Peter

Clarinet Quintet - For Sam

This work is for our dear cat friend Sam, and describes his moods.
First Movement
Second Movement
Third Movement
Fourth Movement

What Do You Think? Please Comment

blog comments powered by

Disqus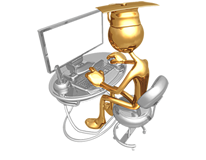 The Milward Story... So Far